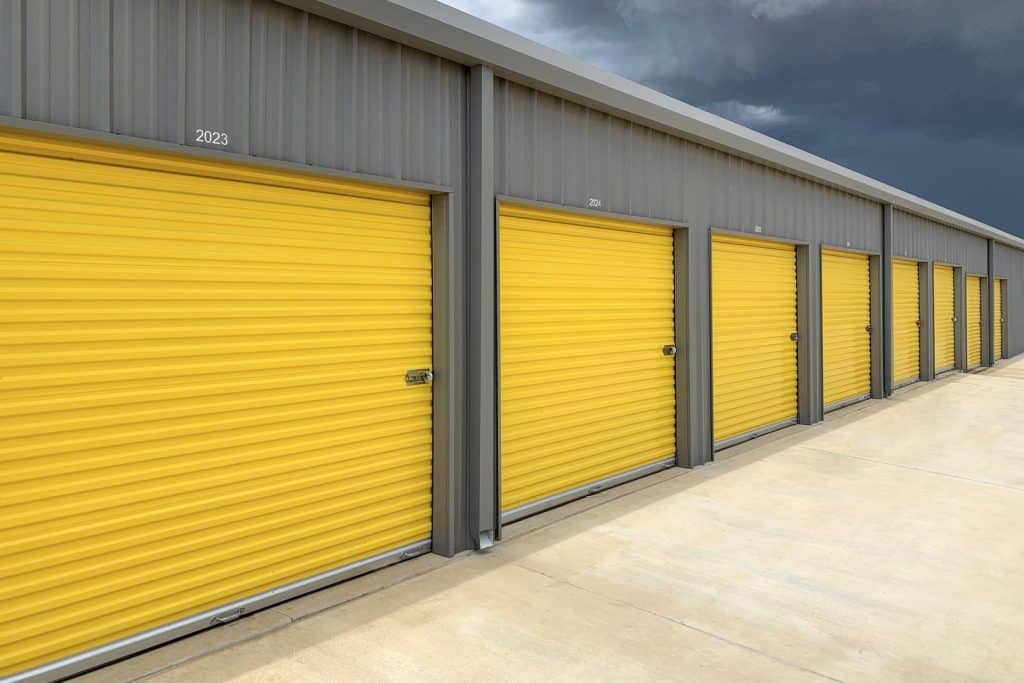 The things we use regularly tend to change from time to time, depending on factors like seasons, lifestyle, and changes in habits. While in winter you might need to use a ton of blankets and coats, spring brings warmer weather and a need to store those warm clothes away. If you are staying in a place with not many storage options, looking at warehouse storage is something that might make the most sense for your situation. If you are a resident, finding the right warehouse storage in British Columbia is something that will help you optimize the space to your benefit. If you want to explore that a little more, read on.
Importance of Storing Seasonal Items
Since seasonal things are usually only used for a portion of the year, storing them during the off-season opens up space for currently in-use items. Effective home management must include warehouse storage for seasonal products. Seasonal clothing, sporting goods, holiday decorations, and other items that are not in use must be stored as the seasons change. Proper warehouse storage enables homeowners to have an ordered, clutter-free, and seasonally appropriate home. You may make your home more spacious, which will make it simpler to walk around, clean, and keep an organized living area by appropriately organizing and storing seasonal things. It permits effective use of space, safeguards against damage, guarantees simple accessibility, streamlines inventory management, and reduces stress and clutter. You can keep a functional and organized house, making it simpler to enjoy the spaces where you live and lessen stress in your everyday life. This may be done by properly storing and organizing seasonal things. 
How to Optimize Your Space in Your Warehouse Storage
Plan and Organize: Creating a functional layout is the first step in efficiently using the space in your warehouse storage. Start by determining the size, weight limits, and access points of the space that is currently accessible in your warehouse. Make a thorough floor plan that shows the locations of various seasonal items and the paths that people can take inside the warehouse. When organizing their placement, take into account the goods' size and the frequency of access. Group related goods with one other and designate spaces for certain seasonal products, such as an area for summer clothing, another for holiday decorations, and so on.
Utilize Vertical Space: Warehouses frequently have underutilized vertical space. To maximize vertical space, utilize tall shelves, racks, or mezzanines. For seasonal items, particularly those that are light or small in size, high shelving systems can offer additional storage space. Making use of the vertical space in the warehouse, stack products vertically using pallet racking solutions. However, make sure the shelves are sturdy enough to hold the weight of the goods being stored.
Invest in Efficient Storage Equipment: Effective storage equipment can have a big impact on warehouse space optimization. Think about making an investment in space-saving storage options including pallet racks, stackable bins, racks, drawers, and cabinets. Go for smart shelving solutions. When not in use, collapsible or folding storage containers can conserve space, and adjustable shelving systems provide customization based on the dimensions of the things being stored. Make use of specialized storage items, such as pegboards for hanging tools or small equipment or garment racks for clothing storage. To further maximize space inside the storage cabinets, utilize storage attachments like hooks, clips, and dividers.
Use Labeling and Barcode Systems: Use labeling and barcode systems to work to your advantage. These tools can help you make the most of the space in your warehouse storage. Put labels or barcodes on the storage bins or shelves to identify and classify the various seasonal items. This reduces the time spent looking for things and lowers the possibility of losing or misplacing them by making it simple to discover items quickly and precisely. To further improve visibility and organization, think about utilizing colored labels or barcodes.
Implement Efficient Material Handling Practices: Optimal material handling techniques are essential for maximizing warehouse space. Inadequate material handling can result in accidents or damaged goods, which wastes space and raises expenses, while also being dangerous for the one doing the work. You may make sure that seasonal materials are stored in an orderly and effective manner by employing effective material handling procedures.
Create Aisles and Walkways: For simple access to seasonal commodities, it is essential to create aisles and pathways in your warehouse storage. It can be challenging to locate and collect goods if things are crammed together without any clear channels. Instead, define paths and aisles to provide easy movement throughout the storage space. When deciding on the aisle width, take into account the size of the objects and the frequency of access.
Consider Seasonal Rotation: To make the most of your warehouse space if you have a significant inventory of seasonal commodities, consider seasonal rotation. For instance, you may need access to summer clothing, beach supplies, and outdoor sports equipment more frequently during the summer months than you might during the winter, when you might require access to winter apparel, holiday decorations, and winter sports gear. Organize your warehouse storage such that it is simple to rotate items according to the season.
Employ FIFO: Implement a First-In, First-Out (FIFO) System: It's essential to use a FIFO system while storing seasonal items. This implies that the first items to be sold or used should be those that arrive at the warehouse first. You can stop inventory from going bad or spoiling by using this approach. Organize seasonal things so that the earliest items are accessible. This is especially true if you are storing perishable goods like Halloween sweets, make sure that the older inventory is out front and easy to obtain. By doing so, you can avoid any losses from expiration and sell or use the older stock before it expires.
Changing season offers us an opportunity to renew and refresh our surroundings. By storing away the off-season items and taking out the seasonal items, you will be essentially renewing your space and employing excitement for the season ahead. Having access to warehouse storage is crucial to do this effectively. Fripp Warehousing is a full-service commercial warehouse that enables one to have access to storage solutions as per one's unique requirements. Check out the website to know more about Fripp Warehousing via the link https://www.frippwarehousing.com/. 
Name, Address, and Phone
Fripp Warehousing,
1005 Ethel St.,
Kelowna British Columbia V1Y 2W3,
250-860-2511
Follow Us On Social Media
https://www.facebook.com/frippwarehousing/