We're proud of this incredible mural which graces the Fripp Warehouse outside wall.
Drive by and have a look!
Nous sommes fiers de cette incroyable murale qui orne le mur extérieur de l'Entreposage Fripp.
Venez jeter un coup d'oeil!
Standing at 30 feet tall, this mural is located at the base of Knox Mountain, on Crowley Ave (off of Gordon Dr).
The Fripp family purchased the warehouse in the 1980's as part of a "fruit flat" operation. They continue to run the family business with integrity and community involvement as top priorities. To commemorate Kelowna's history and the Fripp's longevity, Claire Fripp, CEO, decided to hire local artist, Eric Blais to create a mural – "a right-to-left historic journey through Kelowna" in celebration of Kelowna's 110th Anniversary.
La famille Fripp a acheté l'entrepôt dans les années 1980 à l'intérieur d'une opération « fruit flat ». Ils ont continué à diriger l'entreprise familiale en ayant comme priorité l'intégrité et l'engagement communautaire. Pour commémorer l'histoire de Kelowna et la longévité des Fripp, Claire Fripp, la PDG, a décidé d'engager Eric Blais, un artiste locale, pour créer une murale – « un voyage historique d'un bout à l'autre à travers Kelowna » en célébration du 110ieme anniversaire de Kelowna.
---
About The Kelowna History Mural
The goal of the mural is to depict the History of Kelowna, using events that fit into the flow of the 4 distinct seasons for which Kelowna is so well known. The mural starts with spring, showing a grizzly bear and her cub, with the blossoms out and a visual of the Kettle Valley Railway. A beautiful summer sunset is next, with our iconic sculpture of the sails followed by the world's longest floating bridge, connecting North and South Okanagan. Our world famous lake creature, Ogopogo, is depicted alongside other summertime activities. The fall harvest is shown with our famous fruit and wine industry, ending in hockey and other winter activities and scenery. The ideas for events and landmarks within the sepia boxes were taken from the winning entries of a contest run within the membership of the Kelowna Minor Hockey Association.
When we started the mural we ran a contest with the Kelowna Minor Hockey League for their creative ideas and to get them involved — the winners got to help Eric do some painting!
À propos de la murale:
L'objet de la murale est de dépeindre l'histoire de Kelowna, utilisant des événements qui correspondent aux 4 saisons distinctes, ce pourquoi Kelowna est si bien reconnu. La murale commence avec le printemps en démontrant un grizzly et son ourson, avec la floraison et le chemin de fer de la vallée de Kettle. Ensuite, il y a un magnifique couché de soleil estival, avec notre sculpture emblématique des voiles, suivi par le plus long pont flottant du monde, reliant l'Okanagan du nord au sud. Ogopogo, notre mythique créature du lac, est illustré à côté de plusieurs autres activités estivales. La récolte automnale est illustrée avec notre célèbre industrie vinicole et son fruit. Notre murale se termine avec le hockey et d'autres activités se déroulant dans dans un décor hivernal. Les idées pour les événements et les monuments dans les boîtes de sépia ont été prises des participants gagnants de notre concours avec L'Association du Hockey Mineur de Kelowna.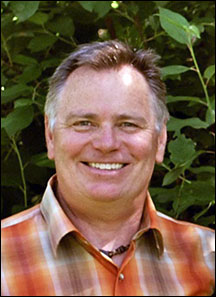 The Artist; Eric Blais
Eric Blais was born & raised in the Okanagan, spending his formative years in both Penticton and Kelowna. Eric is a self-taught artist who has done many murals over the course of his professional career.
Au sujet de l'artiste; Eric Blais
Eric Blais est né et fut élevé dans l'Okanagan, passant ainsi ses années de formation à Penticton et à Kelowna. Eric est un artiste autodidacte qui a complété plusieurs.