Looking for a fulfillment Center in Canada? Our facility isn't just a warehouse; it's a comprehensive solution for your e-commerce, FBA, FBM, B2B, and B2C needs. From urban areas to broader Canada, we provide top-notch warehousing and fulfillment services. Our center specializes in handling your store's logistics, ensuring that every aspect of warehousing is smooth and efficient for your business.
Customized Solutions for Businesses – Fulfillment Warehouse Services: Understanding Your Unique Needs
Fripp Warehousing offers value-added services to help you store, manage, and distribute your goods.
We offer:
FBA
FBM
B2B and B2C
Subscription Services: Regular and Cooler Products
Kitting and repackaging
Re-Labelling
Cross-docking
Loading and unloading services
Stuffing and de-stuffing of containers
Don't see what you need? Let us know what services you're looking for by sending us an email or giving us a call. We can customize services to fit various storage and distribution needs. We are here to take the hassle out of inventory management and order fulfillment. We keep track of your stock, making sure everything is ready to go when orders come in.
When it's time for fulfilling orders, we handle it all – quickly and accurately. Plus, if you want to know how we can tailor our services to your specific needs, just hit us up to request a quote. We're all about making the fulfillment process easy and efficient for you.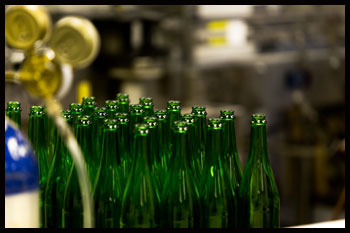 Services à valeur ajoutée
Entreposage Fripp comprends que chaque entreprise a des besoins uniques.
Nous offrons plusieurs services conjoints pour maximiser l'efficacité de vos besoins. Laissez ENTREPOSAGE FRIPP vous montrer comment éliminer tout les maux de têtes souvent associés avec la logistique d'entreposage et distribution.
Quelques services connexes que nous offrons qui vous permettrons de vous concentrer sur votre entreprise inclus:
Pick-and-Pack (prélèvement et emballage)
Assemblage de kits, Remballage et Distribution
Distribution (Palettes & Transport)
Croisement de Quais de Chargement
Services de Chargement et Déchargement
Chargement et Déchargement de Conteneurs
LEARN MORE ABOUT OUR WAREHOUSE SERVICES
Streamline Your E-commerce Fulfillment With Fripp's Canadian Fulfillment Center

Nestled in the urban heart of Kelowna, British Columbia, Fripp Warehousing is a full-service warehousing facility catering to numerous customers' storage needs. Established in 1996, it has stood as a beacon of trust and efficiency since then.
With an impressive space of 100,000 square feet, our facility includes accessible self-loading/unloading features with the help of 10 loading bays and hydraulic dock levelers. This facility offers traditional dry storage options. But we also cater to specific needs, with cooler and freezer storage options ranging from 500 to 8,000 and up to 10,000 square feet, respectively.
With round-the-clock secured access, we go beyond just being a storage facility. Offering on-site office space for leasing allows businesses to stay proximal and effectively manage their operations. Furthermore, an expansive, highly secure outdoor storage space is available within a fenced 2-acre property.
Guided by family-owned business values, Fripp Warehousing operates with high integrity and a strong commitment to community involvement. The challenges with order fulfillment and shipping in Canada only underline the importance of having such a robust, domestically-based facility capable of offering comprehensive solutions to Canadian businesses.
Efficient packaging and distribution require a solid foundation in warehousing. If you're in need of comprehensive warehousing solutions in the region, our storage Kelowna services at Fripp Warehousing are second to none. Dive deeper into our website to discover the full range of services we offer to meet all your storage and warehousing needs in Kelowna, BC.
We exemplify warehousing excellence with a steadfast dedication to service, cleanliness, and security.
Benefits Of Canadian Fulfillment Centers
In the vast business landscape of Canada, having locally established fulfillment centers provides significant advantages. Such facilities make shipping within the country a breeze, eliminating the need to navigate complicated international logistics. Efficiently networked throughout the country, Fripp Warehousing optimizes shipping routes and delivers unmatched customer service. This makes the delivery process for our customers smooth and practical.
Fripp Warehousing Offers Simplified Shipping In Canada
Our network enables streamlined shipping routes, optimizing deliveries and significantly reducing transit times. With Fripp Warehousing, the intricate logistics web often accompanying international orders is no longer a concern.
Access To A Vast Canadian Market
Canada's e-commerce landscape is growing rapidly, opening vast opportunities for businesses. Being present within the Canadian market via a locally based fulfillment center like Fripp Warehousing allows companies to serve this expanding customer base efficiently.
With our facility equipped to cater to diverse storage requirements, from dry storage to specialized cooler storage, We can accommodate the unique needs of various businesses, enabling you to reach your customers more effectively.
Seamless Order Fulfillment
Partnering with Fripp Warehousing enables businesses to leverage their expertise in order processing. With speed and accuracy at the core of our operations, we offer streamlined inventory management and meticulous picking, packing, and shipping processes. We also extend additional services, like the provision of on-site office spaces, for businesses that prefer closer management of their goods. Secured outdoor storage facilities further add to our comprehensive service suite, ensuring that all types of goods, indoors or outdoors, are safe and well-managed.
How Warehousing Facilitates Easy Shipping In Canada
When looking for hassle-free shipping in Canada, the advantages of a network of strategic warehousing facilities like Fripp Warehousing can't be overstated. We present an optimized shipping model that makes distances shorter, costs lower, and the overall process smoother.
Order Fulfillment Services and Software:
Offering comprehensive order fulfillment services and advanced software tools is another essential part of making shipping easier. Our service suite includes inventory management, order management, and in-depth analytics. These tools work together to provide a complete overview of your inventory and shipping processes, simplifying, managing and streamlining operations.
Packaging and Branding:
On top of all the practical benefits, there's also a focus on aesthetics and branding. Standard packing materials are always included as part of our service. However, custom-branded packaging options are available for businesses looking to make a more significant impression. This allows you to maintain a solid and consistent brand image, even regarding delivery.
Partnership With Fripp Warehousing
Collaborating with Fripp Warehousing opens doors to a plethora of opportunities that aim to streamline your business processes. This mutually beneficial alliance offers a broad range of value-added services that cater to your unique business requirements.
Simple Integration Process
We have made synchronizing your e-commerce store with Fripp Warehousing's platform easy and convenient. After a straightforward setup process, every order placed in your store is promptly related to our state-of-the-art fulfillment centers. This seamless integration ensures your orders are always ready for delivery, minimizing delays and maximizing customer satisfaction.
When To Outsource Fulfillment To A 3PL
As your business grows, the question of when to outsource fulfillment becomes crucial. Perhaps your inventory is overflowing, or you're grappling with costly shipping rates. These are telltale signs that it's time to consider a third-party logistics (3PL) provider like Fripp Warehousing. With capabilities spanning warehousing, inventory management, and favorable shipping rates, a 3PL becomes your ticket to efficient and cost-effective business operations.
Enhanced Customer Experience
Fripp Warehousing's Canadian fulfillment center is strategically located to enable faster, more economical shipping to your Canadian customers. Our center focuses on delivering a premium customer experience characterized by reduced shipping times, upgraded tracking capabilities, and uncomplicated returns and exchanges.
Dedicated Support And Expertise
Fripp Warehousing isn't just about warehousing and distribution – it's about people. We take pride in our unwavering commitment to personalized support and guidance. Whether navigating logistics challenges or crafting tailored solutions, the expert team at Fripp Warehousing is always ready to assist. Our comprehensive understanding of warehousing intricacies, matched with a can-do attitude, ensures your business thrives in today's competitive landscape.
Ready to Start Shipping? Fripp Warehousing is Here for You
Embracing the future of shipping means aligning your business with a resourceful and customer-focused Canadian fulfillment center. It opens up new growth avenues, primarily if your e-commerce platform consistently generates Canadian traffic.
Our dedicated center provides seamless integration and easy syncing of your e-commerce store, ensuring every order is promptly processed and dispatched. It's about recognizing that every business has unique needs and choosing a fulfillment service offering tailored solutions, from pick-and-pack services to handling regular and frozen products.
As a strategic partner, we aim to increase efficiency and reduce costs. One significant benefit of working with us includes offering customers a faster, more cost-effective shipping option. Enhanced tracking capabilities and hassle-free returns and exchanges underline a commitment to excellent customer service.
By outsourcing your warehouse needs to us, your business can leverage on-site office space, round-the-clock secured facilities, and cold storage options to provide a comprehensive, secure solution for storage and distribution needs.
The journey to expansive growth opportunities begins with one step – contacting Fripp Warehousing for your fulfillment for a seamless, efficient, and customer-centric solution.